USB 3G Modem detected as cdrom, How to fix, Ubuntu 12.04
I wanted to put this post up few days ago but couldn't get time to write. After installing Ubuntu 12.04 with UEFI switched off, I switched GPU off. I was expecting WiFi problems but I didn't expect any problems with USB 3G modem. I plugged it in. It showed green and blue light which meant it was intitialized but I couldn't access it. I looked up on the net and got various solutions but none of them worked. My HUAWEI 3G USB modem was getting detected as cdrom. Weird!
I want to keep this post short. The soultion is even shorted.
Get your modem's vendor and product id.
Copy down the vendor and prodcut id.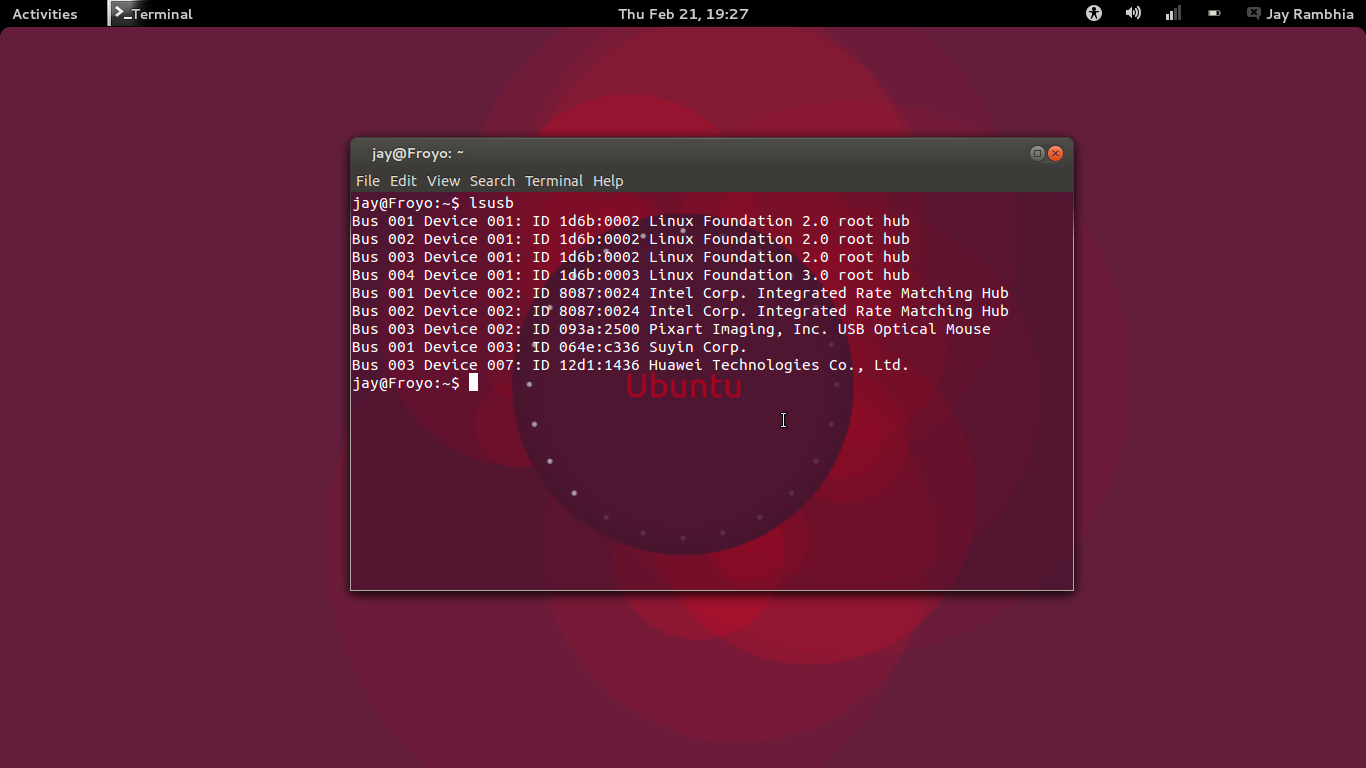 Once you get your vendor and product id, you need to add that in the driver file.
$ sudo su
$ echo 12d1 1436 > /sys/bus/usb-serial/drivers/option1/new_id

Restart the network manager.
$ sudo service network-manager restart

Or even reboot will work. Now replug your USB modem and wait for 20-30 seconds for it to intialize.
If still you're having some trouble, refer this.
P.S. Conducting a Python hackathon.
Playing around with Android UI
Articles focusing on Android UI - playing around with ViewPagers, CoordinatorLayout, meaningful motions and animations, implementing difficult customized views, etc.